denopark is a place for language learners to play, practice and socialize.
Make Language Learning Fun
The gameplay is very simple. Attack by completing word spellings to defeat monsters and level up. The game is multiplayer, but currently, you can only fight your own monsters.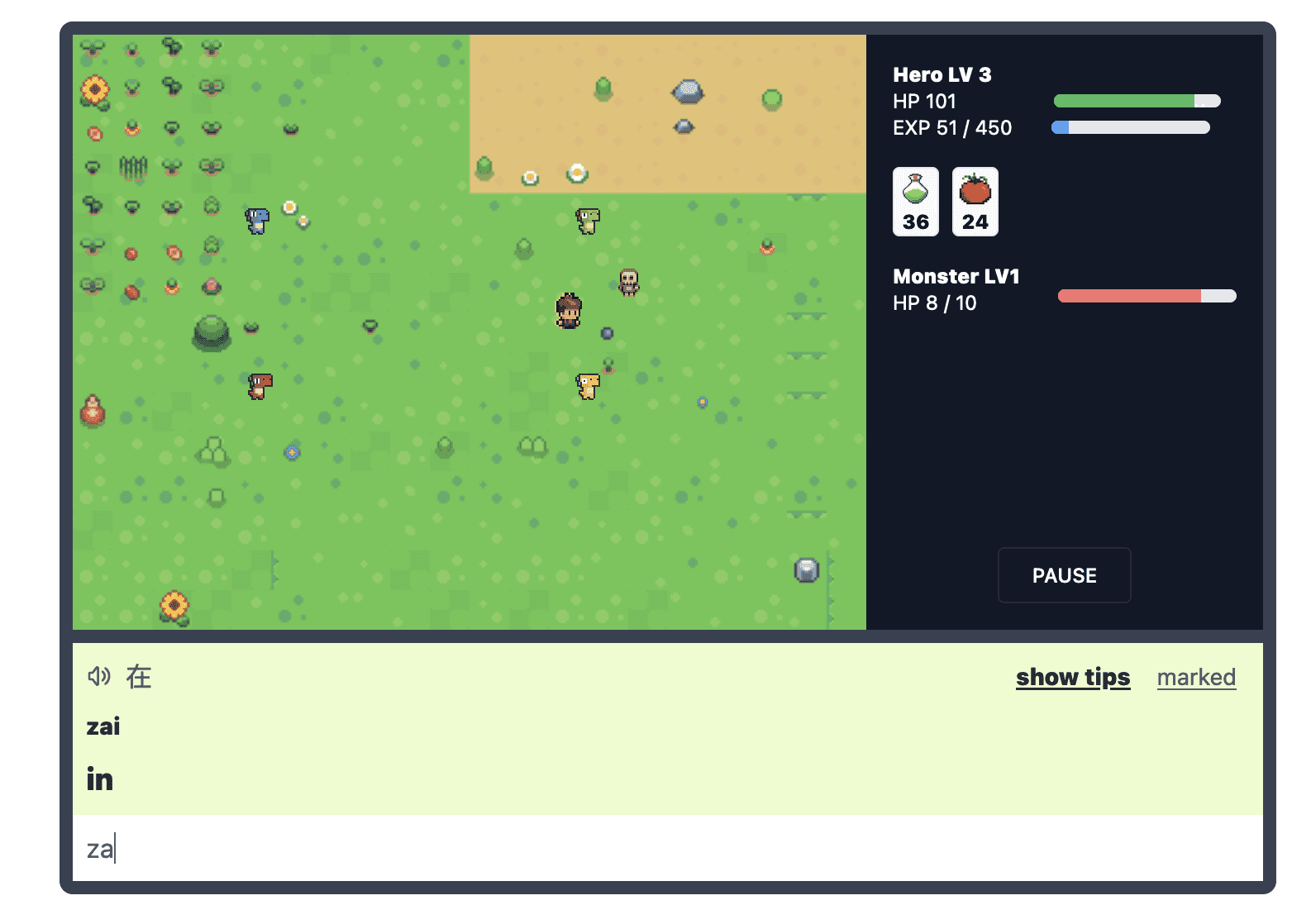 How to Learn a Foreign Language
The traditional way of learning a foreign language is strange. For example, in Chinese, people don't start learning to write until they are 6 years old, but a 6-year-old child can give instructions to their parents to do whatever they want.
In other words, before learning to write, children have already mastered all the language skills. But we learn foreign languages in reverse, by learning to write to acquire language skills.
However, this is only way without contextual practice. We cannot turn all the input and output languages around us into foreign languages, so one way is to focus on quantity. By listening and spelling a lot, we can quickly master a language, learning it not in depth but in breadth, without the constraints of grammar. Speed is the key to success.
Make Good Use of Vocabulary Marking Function
Vocabulary marking can be passive or active. Marked words can be exported and printed. We do not oppose learning with traditional paper-based methods because they have been proven to be effective.
HP Recovery Item Acquisition
Being attacked will cause HP to decrease. You can obtain HP recovery items by checking in daily. The number of recovery items obtained varies depending on the membership level.
You can also pick tomatoes in the tomato study room to recover HP. Different recovery items have different recovery amounts, so pay attention to HP recovery during the game.
Finally
The gameplay is still being iterated, with more team and boss elements being added. But learning cannot wait, so before improving the game, we have improved the learning features.
PENPAL writing allows you to meet people from different places on the platform through writing letters. Because it involves bilingual communication, there is no need to worry about unclear expressions.
ASSISTANT, the language genius, is there to help you with any questions. Some areas may have limited access to Open AI, so its existence is necessary.